A gear is a device that transfers power from one shaft to another. A set of gears and their case, most frequently seen in automobiles, are simply referred to as "gear boxes." Transmissions enable machinery to run effectively and even help slow down and shut down machinery because most motor vehicle engines have high operating and idling speeds. Gearboxes move energy from one spinning power source to another in cars, turbines, and other large machines. Read More…
Gearbox
A gearbox, also commonly known as a transmission, is located at the junction point of a power shaft. Gearboxes are mechanisms that are used to increase torque while reducing speed by transferring energy from one device to another.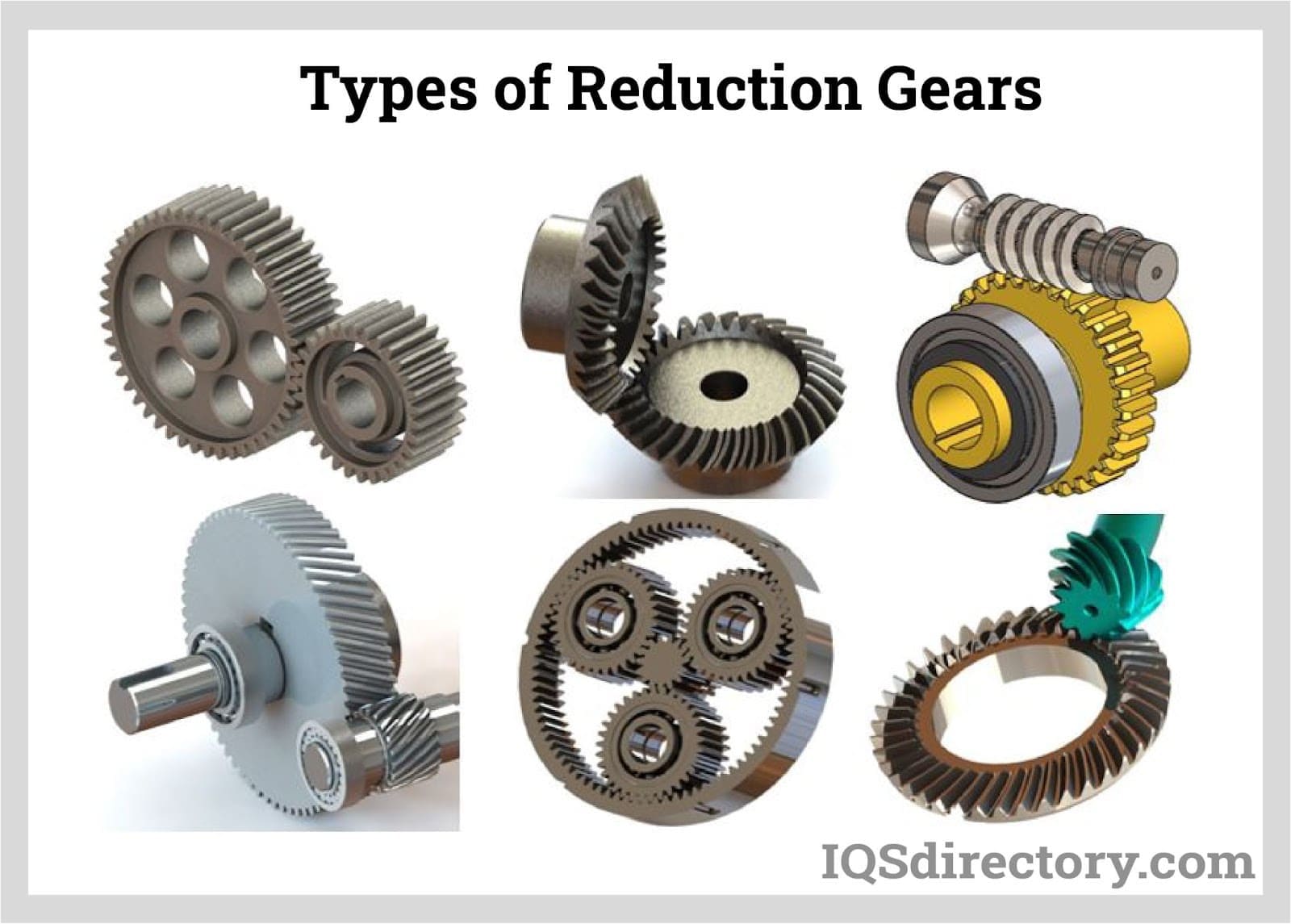 Types of Gearboxes
Gearboxes are classified into industrial and automobile gearboxes.
Industrial Gearboxes
Worm Reduction Gearboxes
Heavy-duty operations are driven by worm reduction gearboxes. These gearboxes are employed when greater speed reduction is required between axis shafts that are not intersecting. This gearbox uses a large-diameter worm wheel. The teeth on the outside of the gearbox mesh with the worm. The wheel moves in the same direction as the worm. The majority of these industrial gearboxes are employed in large industries including minerals, chemicals, and fertilizers.
Planetary Gearboxes
Three of the four planet gears circle the center sun gear in a planetary gearbox. All of these are connected by an outer ring gear with internal teeth. A planetary gear system can generate a lot of torque in a short amount of space because of this design, which evenly distributes the power through the gears. The planetary gearbox excels in precision applications because of its durability, precision, and unique functionality. This kind of gearbox extends equipment life and improves performance. Planetary gearboxes are available with a range of mounting choices, such as a flange, shaft, or foot, as well as in solid or hollow formats.
Coaxial Helical Inline Gearboxes
Heavy-duty applications benefit greatly from the coaxial helical gearbox. Coaxial helical inlines are renowned for their effectiveness and high caliber. These are produced to a very high standard, allowing users to increase load and transmission ratios.
Bevel Gearboxes
A curved collection of teeth on the cone-shaped surface at the unit's rim is the crucial component of this kind of gearbox. A bevel-helical gearbox is used to provide rotary motion between non-parallel shafts. These are frequently utilized in mining operations, quarries, and conveyors.
Skew Bevel Helical Gearboxes
The strong, monolithic design of the skew-bevel helical gearbox makes it useful for heavy loads and other applications. Once they are installed on the proper motor shaft output, these industrial gearboxes offer mechanical advantages. Based on the number of teeth and gears, these can be made to fit any need.
Automobile Gearboxes
Under automobile gearboxes they are classified into manual and automatic transmission.
Manual Transmission Gearboxes
Constant Mesh Gearboxes
Constant-mesh transmissions, also referred to as synchronized transmissions, maintain constant motion in the drive gear, cluster gear, and main shaft gears. The fact that the gears can freely rotate around the main shaft makes this possible. When necessary, a dog clutch is employed to lock these gears into position. The dog clutch and main shaft gears' teeth lock onto each other when the shift linkage moves, holding the gear in place. In constant-mesh transmissions, synchronizers are employed to stop any grinding or clashing during shifting.
Pre-Selector Gearboxes
As automobile manufacturers experimented with design, manual transmissions underwent a succession of evolutions and modifications, as with everything else. The Wilson pre-selector was an early form of manual transmission created before automated transmissions were commonplace. A tiny lever on the steering column was used to preselect gear ratios in this transmission, which utilized a planetary gear system. The driver depresses a foot pedal to select a gear by pressing down on one of the preselected ones. The old gear disengages at the same moment that the new one engages when this occurs.
Automatic Transmission Gearboxes
Automated-Manual Transmission Gearboxes
The automated-manual transmission is a kind of automatic transmission that has a typical clutch and gear layout but incorporates sensors, actuators, processors, and pneumatics to mimic the use of manual gears. Even though these cars are known for their jerky acceleration and poor engine performance at low speeds, they get great gas mileage on long trips.
Torque Converter Gearboxes
The most popular kind of automatic gearbox transmits the rotational force of the engine to the wheels using a torque converter. Although there is some efficiency loss as it takes up drive due to the curved shape of the turbine blades inside the converter, a torque converter is a fluid coupling that allows the car to pull away and stop without stalling the engine. This type of transmission can speed up smoothly at low speeds and respond well when the engine revs are low.
Choosing the Proper Gearbox Manufacturer
To make sure you have the most productive outcome when purchasing gearboxes from a gearbox manufacturer, it is important to compare at least 4 companies using our list of gearbox companies. Each gearbox manufacturer has a business profile page that highlights their areas of experience and capabilities and a contact form to directly communicate with the manufacturer for more information or request a quote. Review each gearbox company website using our proprietary website previewer to get an idea of what each business specializes in, and then use our simple RFQ form to contact multiple gearbox companies with the same quote.
Gearbox Informational Video